Tidbits worth saving:
People say I'm either bragging or rationalizing. But that's not so bad.
As long as there is nothing else wrong with me, it's O.K. to indulge in these little fetishes.
My kind of man, lovin' my brother, lovin' the land.
With my kind of woman holding my hand, I'll do what I can.
No land is dead where there's water.
No heart is sad when there's love.
Old Transmission Whine.
If the answer comes too slowly, will the question fade away?
From the womb to the tomb you let me down.
Now you say that you want me to try again.
From the crib to the crypt it was a trip.
And the body assigned to me was far from the perfect specimen you promised.
Choose a blind of synthetic fabric. You gonna die!
Guidelines For Modern Living
How to grade your marijuana:
3. Here to there
2. There to everywhere
1. Everywhere all at once
Fluid Freak
"Melancholy Baby" is poured on your family tree.
Your liquid morals and impotent branches disagree.
Safety In Numbers
(with Bill McKay)
They say there's safety in numbers,
but that's not so with three.
Especially, when she knows about you, and both of you know about me!
Modern Indian Names:
Awesome Arrow
Limp Lizard
Little Dealer
Cindy, Cindy, she's our man
Keeps her pecker in a can.
Plucks her eyebrows
Paints her lips
And prays each night for bigger tits.
Patience Pending
Midol Baby, what a drag.
Midol Baby's on the rag, tonight.

Golly, golly .. got the "Bruno Mali Blues".
And it hurts real bad from my hat down to my shoes.
I'm goin' to tell my baby, I'm tired of being used.

She's my Massengill baby and I'm her Aqua Velva man.
She's my Massengill baby and I'm her Aqua Velva man.
We both got a thing about smellin' the best we can.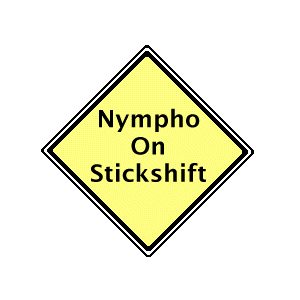 Back To



This page and all it's contents are Copyright © 1996 by Leo O'Neil, Crosby, Texas -- U.S.A.